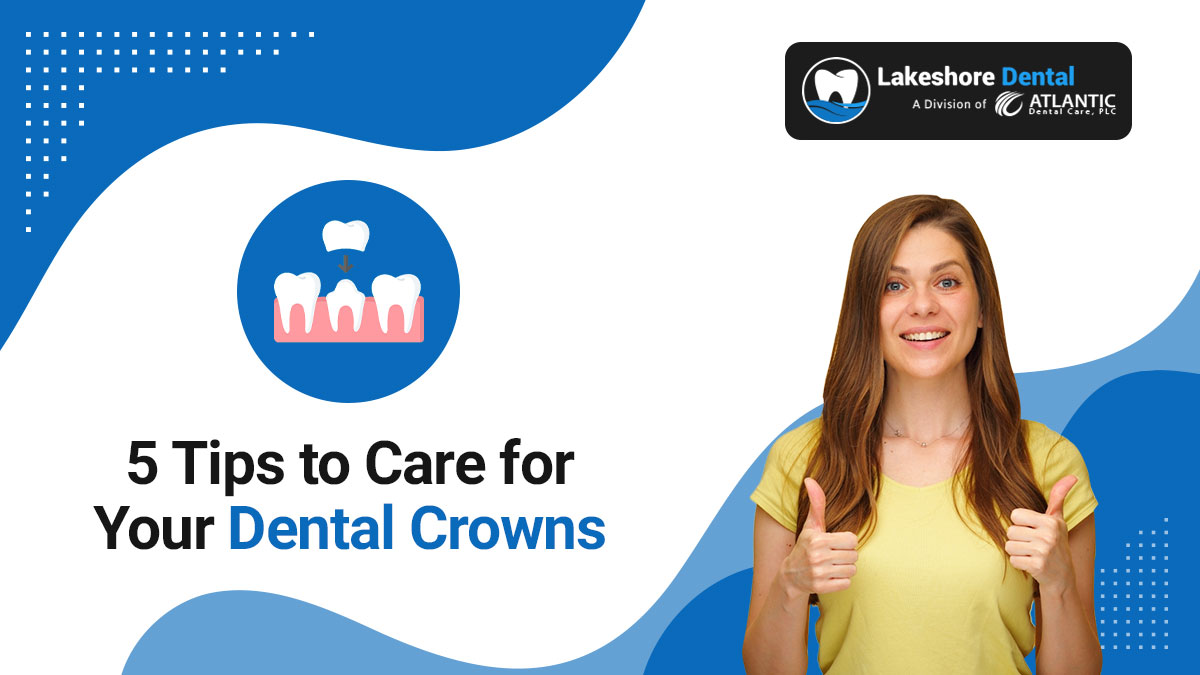 Dental crowns can assist with normal meal chewing and restore your natural smile. Due to the state of their teeth, many people struggle with low self-esteem, but this problem is resolved when they have dental crowns.
However, to ensure that they survive a long time, you must maintain proper care of these crowns because they are not always inexpensive.
Here are five ideas to help you prevent losing your dental crowns sooner than you anticipated:
Eliminate Negative Habits
Avoid unhealthy habits that could loosen the crown, like biting your nails or grinding your teeth. Some individuals also enjoy chewing ice, which is highly harmful to the dental crown. Pay particular attention to the region where the gum meets the teeth as you go about your everyday oral hygiene routine.
Utilize A Night Guard
It looks like a retainer and keeps your upper and lower teeth from coming into touch. People who have a habit of grinding their teeth while they sleep may find it helpful. In addition to wearing down the crown and the rest of your teeth, grinding can also result in the crown coming loose.
How To Handle A Damaged Dental Crowns
Crowns of lower quality may chip, which can be a concern. Even dental crowns entirely made of porcelain are susceptible to it. The dentist might be able to repair the crown in some circumstances.
They would adhere to the composite resin after using a specific adhesive for etching the porcelain. Remember that dental crowns that have been restored are potentially less robust and more vulnerable to deterioration. You might need to replace the crown if there is extensive chipping.
Keep Up Good Habits
The average dental crowns might last five to fifteen years. Your dental hygiene and other oral habits affect the lifespan of your dental crown. However, compared to temporary crowns, permanent ones require less upkeep. Regularly brushing, flossing, and using an antimicrobial mouthwash will help you maintain good dental hygiene. Pay extra attention to the crown area while doing these things.
Follow The Dentist
It's crucial to keep your scheduled dental appointment, especially if you have dental implants or dental crowns. A dentist can spot crown issues and fix them before they worsen and increase your costs.
If you experience pain while biting or chewing, make an appointment immediately. The dentist will examine the region and identify the issue's root. The crown, with high points in most instances, maybe the reason for pain. Your dentist will modify the crown's position and shape if that is the case. Sometimes the glue around the crown washes away, allowing germs to enter and lead to deterioration. It could also come off if the dentist did not fix the crown correctly.
If this occurs, you should put the crown in a plastic bag and contact your dentist immediately.