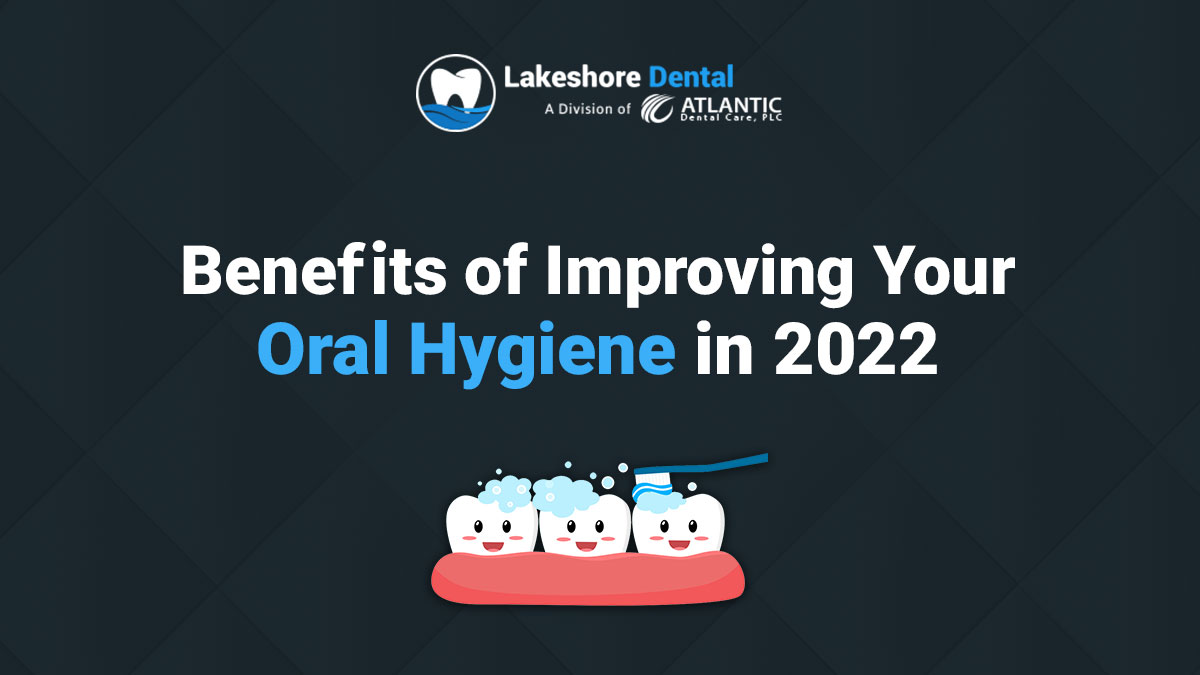 More than just a beautiful smile is at stake when it comes to keeping your teeth and gums healthy. Your teeth have the most crucial roles in chewing, helping with digestion, and speaking. They give your cheeks and face structure, making you appear younger. Furthermore, your oral and overall health are intertwined; improving your mouth's health benefits your entire body.
Benefits of Improved Oral health!
Let us face it! Taking good care of teeth and gums is important. Here is just a list of a few of the many advantages of bettering your dental health.

Prevents tooth decay and periodontitis
Cavities and periodontal diseases can be avoided by practicing good oral hygiene. Plaque, tartar, and bacteria are kept off your teeth and away from your gums by regularly brushing with fluoride toothpaste and flossing. Plaque is prevented from eating away at the tooth enamel and causing cavities due to this. It also keeps bacteria from getting into the gums and spreading to cause gum disease.
Stops foul breath
Bad breath is frequently caused by poor oral health. The accumulation of bacteria and food particles can aggravate the situation. Regular brushing and flossing undoubtedly help to remove these particles. Scraping the tongue and gargling with mouthwash may also be beneficial. Furthermore, poor breath is frequently caused by dry mouth. Saliva deficiency can lead to tooth decay and bad breath. Keep hydrated, chew sugar-free gum, and stay away from tobacco products to avoid halitosis or bad breath.
Prevents the onset of more severe illnesses
Problems may go unnoticed if you don't practice good oral hygiene and get regular dental care. General dental visits are necessary for evaluating oral health and detecting indicators of decay, damaged teeth, and disease.
More dental severe operations will be required to address the difficulties if plaque and germs get accumulated and left untreated without proper care. A little patch of degradation can be filled if diagnosed early. If left untreated, it may become severely infected and necessitate a root canal or extraction.
Heart disease, pregnancy or birth complications, and pneumonia have been linked to poor dental health. Improving your oral health is a precursor to bettering your overall health.
Brightens your smile
Brushing and flossing daily are easy techniques to eliminate surface stains and food particles from the teeth. This is a simple approach to maintaining a bright smile.
A regular visit to the dentist and dental hygienist is recommended as these checkups aid in checking tooth decay or early signs of gum disease. During the visit, tartar is scraped out with special instruments by your hygienist. This aids in the removal of some of the yellowish stains on the teeth.
Dentist Virginia Beach will offer a safe, professional teeth whitening procedure for more dramatic brightening if you have more severe stains. Healthy eating habits, avoiding highly acidic or sugary foods and limiting the use of teeth-staining products all contribute to a bright smile. This will increase your confidence as you show off your smile while also extending the benefits of your dental treatments.