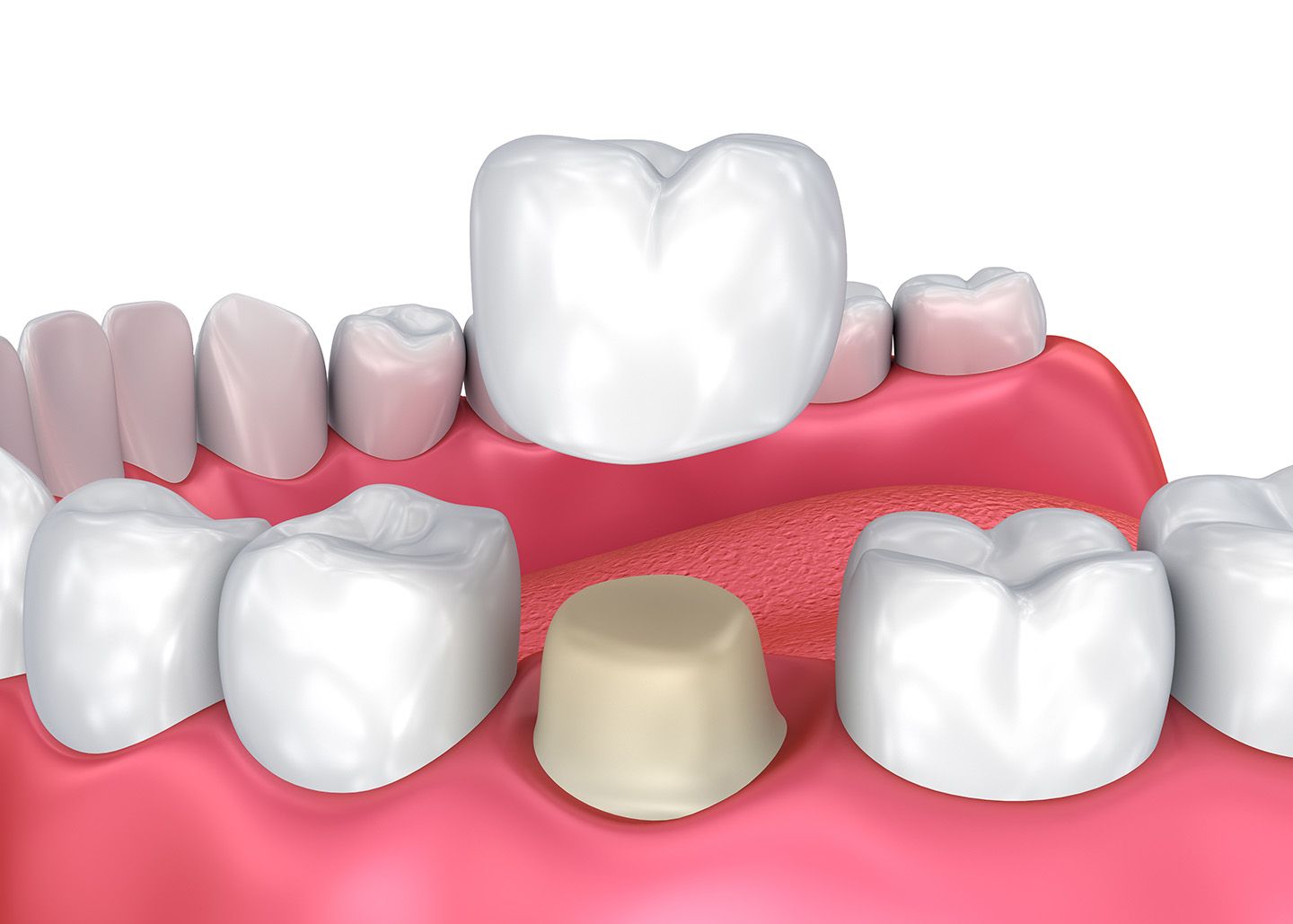 Over time, your teeth can be damaged. This can occur for various reasons, including tooth decay, injury, or the passage of time. Your teeth can lose shape and size. A crown is a tooth-shaped "cap" that can be placed on top of a tooth. Think of it as a cozy hat for your teeth. The crown restores the shape, size, strength, and appearance of the teeth.
The crown is cemented to your tooth and covers the tooth's visible part.
Why do you need a crown?
The reasons for which you may require to have a crown, including:
To protect weak teeth (which may be cavities) from breakage or to hold some of the weak teeth together if damaged.
Covering a dental implant.
Cover teeth that have undergone root canal treatment.
Covering misshapen or severely discolored teeth.
Restoring a broken tooth or a severely worn-down tooth.
Covering and supporting a tooth with a large filling and not much tooth remaining. Holding a dental bridge in place.
What are onlays and 3/4 crowns?
There are many types of crowns that you can use on your teeth. Onlays and 3/4 crowns are crown types that do not cover the underlying teeth as much as a traditional crown. A conventional crown covers your entire tooth. An onlay and 3/4 crowns are helpful if you still have a solid tooth structure. It is considered a more conservative approach than completely covering the crown. The dentist removes the affected area during this procedure and reshapes the teeth to maintain the crown.
How long does the crown last?
On average, the crown lasts for 5 to 15 years. The total lifespan of a dental crown depends on the "damage" it is exposed to, how well it follows oral hygiene practices and personal oral habits. These mouth-related habits include:
Bruxism- severe grinding of teeth
Nail biting.
Using your teeth to open the package.
Do I need special attention to teeth with crowns?
Crowned teeth do not require special attention. However, the underlying teeth should be protected from tooth decay and periodontal disease. For this reason, you may continue to follow good oral hygiene practices. These methods include brushing your teeth twice a day and using dental floss once daily. You are used primarily in the crown area where the gums meet the teeth. Also, do not bite hard surfaces with a porcelain crown to avoid damaging the porcelain.
The cost of a crown depends on where you live and the type of crown. For example, porcelain crowns are usually more expensive than gold crowns. Gold crowns are generally more costly than metal-ceramic fused crowns. Dental crowns can cost between $ 800 and $ 1,500 or more per crown. Insurers usually do not pay the total cost of the krone. Indeed, check with your specific dental insurance company.