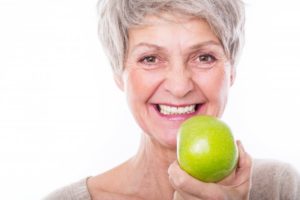 If you're missing teeth, then you know how hard life can be. Simple things like eating certain foods, talking, and smiling for photos can become a hassle. Thankfully, there's an effective solution to your woes with dental implants in Virginia Beach. Your local dentist weighs in to explain some key components of the process, so you can be fully informed and get on the road to restoring your smile!
What are Dental Implants?
Dental implants are surgically placed posts that are made from titanium – a very strong and lasting material. Because it is considered to be biocompatible (less likely to cause an allergic reaction), titanium is the most commonly used material by professionals, and it eventually fuses with your existing bone over time through a process called osseointegration. This allows the implant to form a firm foundation and support for your entire facial structure.
Before the Process Starts, Do This
The most important step of the dental implant procedure is the consultation with your dentist. He or she will take a tedious approach to examining the current state of your oral health and determining how much healthy bone you have.
These two components are essential for having a successful procedure. Because such a thorough approach is taken, the success rate for dental implant placement is over 95%.
How to Prepare for a Dental Implant
The following need to be taken into account before the surgery commences:
Sedation Dentistry – If you'll be receiving sedation dentistry, you'll need to abstain from eating within a 12-hour window of the start-time.
Have a Driver Scheduled – Also, if sedation dentistry will be used, you'll need to have someone drive you home because it may take a few hours for the effects to wear off.
Have Soft Foods Prepared – It's also important to have the right foods lined up. You have several options to choose from like smoothies, mashed potatoes, applesauce and other soft foods that won't interfere with your healing process.
Getting Restored
The placement of the dental implant is only one aspect of the procedure. After a sufficient amount of healing, your dentist will place an abutment which will allow either a crown (to replace a single tooth), bridge (for two or more missing teeth in a series) or implant-retained dentures to be attached.
When this final step is complete, you'll have a totally restored smile, and you'll be ready to get back to living your life to the fullest!
Excellent Care Equals Longevity
Cared for properly, it's possible that your dental implant could last for a lifetime. Here are the two most important components that factor into greater longevity:
Oral Hygiene – Your consistent and properly done oral hygiene plays a huge role in how long your implant will last. The main practices you should engage in are brushing and flossing your teeth at least two times a day to rid your mouth of harmful bacteria.
Regular Visits to Your Dentist – Equally important are your visits to your dentist for preventive care. While there, your teeth will be cleaned and examined to make sure there are neither any threats to your beautiful new smile nor your dental function.
Living without your teeth has been tough, but with the help of your dentist in Virginia Beach, you have a clear path to being fully restored so you can go on to lead a happy and fulfilling life!
About the Author
Dr. Amrish Patel is a 2011 graduate of Boston University and veteran of the United States Army. He takes pride in providing each patient with the attention and care necessary to enhance their oral health, which is why he's taken hours of continuing education in such areas as implantology and endodontics. To have your smile fully restored with dental implants, you can find Dr. Patel at Lakeshore Dental, and he can be reached for more information through his website.