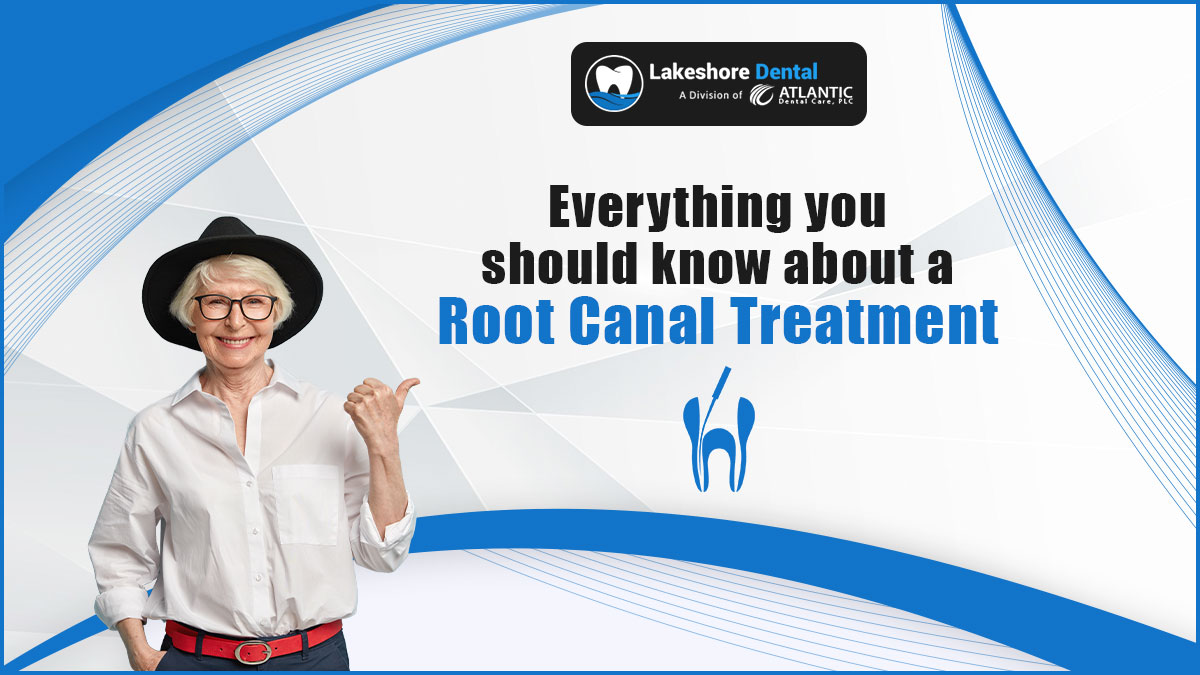 Has your dentist instructed you to get a root canal in Virginia beach? Do you want to know everything there is to know about a root canal operation before you go forward with it?
The article covers all you need to know about root canal treatment, including the treatment, procedure, and symptoms and how root canal therapy may help you save your smile and ease tooth discomfort. Stay with us to learn more about each segment.
Symptoms For Root Canal Treatment
Visiting your dentist is the most reliable approach to find out if you require root canal treatment. Keep a watch out for these alarming warning signals because the sooner you recognize them, the sooner you can treat and save your tooth.
Toothache that won't go away
Food sensitivity to warmth and cold
Discoloration of teeth
Gums swollen
When you touch the tooth, it hurts.
A tooth that has been chipped or fractured.
The tooth is loose.
Gums with pimples
When eating or biting, there is a lot of pain.
Is It Painful To Get A Root Canal?
Because a root canal is a deep dental procedure, mild pain is expected. Deep cleaning inside the canals is required for a root canal, which might irritate nearby nerves and gums until the treatment is completed. This discomfort, however, does not endure indefinitely.
Because the discomfort from a root canal procedure is typically minimal, you'll most likely be offered over-the-counter pain relievers. Any pain that persists and lasts longer than it should be brought to the dentist's attention.
Lakeshore Dental(root canal in Virginia Beach) is where to go if you want a painless procedure.
After A Root Canal, What Happens Next?
The tooth may appear sensitive for the first few days after a root canal because the surrounding tissue has swelled. This, on the other hand, should only last a few hours, if not days.
However, how long the benefits persist is determined by how well you care for your teeth. Following a root canal, there are a few things you should do:
For a short time after the treatment, avoid chewing with the tooth.
Brush, floss, and gargle with mouthwash regularly.
Visit your dentist regularly.
While the therapy may cause slight discomfort and concern, it will provide you with a lifetime of pain relief. If you've been suffering from any of the symptoms mentioned earlier, we advise seeing your dentist as soon as possible to get a diagnosis.
The top dentist will execute a root canal in Virginia Beach. Endodontists are highly trained dental specialists who specialize in procedures involving the pulp of the teeth. Your dental professional may suggest getting an endodontist if your complex root canal case.
Root Canal In Virginia Beach
Lakeshore Dental offers a comprehensive spectrum of root canal treatments, from essential diagnoses to everyday dental operations to sophisticated reconstructive surgery. If you need root canal treatment in Virginia Beach, call us to schedule an appointment.