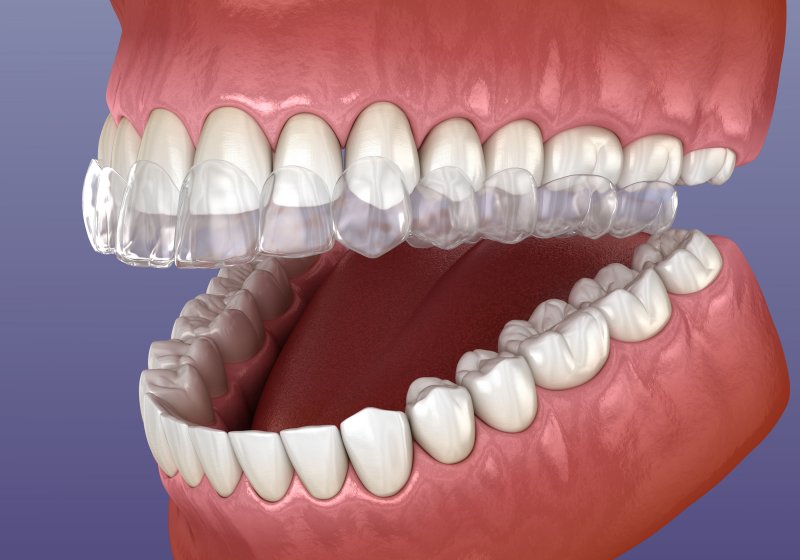 As an adult, the idea of orthodontic treatment can be quite daunting; metal braces often need to be worn for two or three years, and in the meantime you have to endure the inconveniences they bring (such as not being able to enjoy all of your favorite foods). However, Invisalign in Virginia Beach is often a much faster (and much more comfortable) solution! Learn about Invisalign and how long you can expect to keep your aligners before attaining the grin you've been dreaming of.
The Length of Invisalign Treatment
The average Invisalign case usually lasts about one year – much shorter than the treatment time usually required by those who wear braces instead. Of course, the exact length depends largely on the amount of correction that the teeth need; more complex cases will naturally require additional treatment time.
Factors That Can Affect the Length of Your Invisalign Treatment
Your dentist will need to take a number of factors into account before they can give you an estimate for just how long you can expect Invisalign treatment to last. These variables include:
Severity of Orthodontic Issues: If you only have a few gaps or a couple of crooked teeth, your treatment is likely to be very short – less than a year in some cases. On the other hand, if you have multiple cosmetic issues, you'll probably need much more time.
Compliancy: It's important to wear your aligners for 22 hours a day (20 hours at the absolute least); that basically means keeping them in your mouth at all times except during meals or while brushing your teeth. Not doing so could add weeks or months to your treatment time.
Changing on Time: You'll usually need around 24 aligners total, and your dentist will typically give you 3 at a time. It's important to switch to the next aligner when you are instructed to – no earlier, no later. This helps ensure that your teeth follow the adjustment schedule. (Note that sometimes you might have to wear an aligner for longer than normal or even go back to wearing a previous aligner).
Protecting the Aligners: Breaking your aligners or losing them altogether could set your treatment back significantly while waiting for a replacement to be made. Avoid such complications by protecting the aligners at all costs; that means keeping them in your mouth or in a case at all times as well as cleaning them regularly and thoroughly. Also, make sure you remove Invisalign whenever you eat or drink anything besides water.
If you have any concerns or are unsure of the best practices, talk with your dentist. With their experience, they can make sure that your plan makes the desired corrections to your pearly whites as quickly as possible.
About Lakeshore Dental
At Lakeshore Dental, our two warm, experienced, dedicated dentists – Dr. Melvin Cruser and Dr. Amrish Patel – strive to do better every day and are always seeking to grow their dental skillsets. With the Invisalign treatment, we can help patients in Virginia Beach correct their crooked teeth and uneven bites. To schedule an appointment, visit our website or call (972) 722-9100.