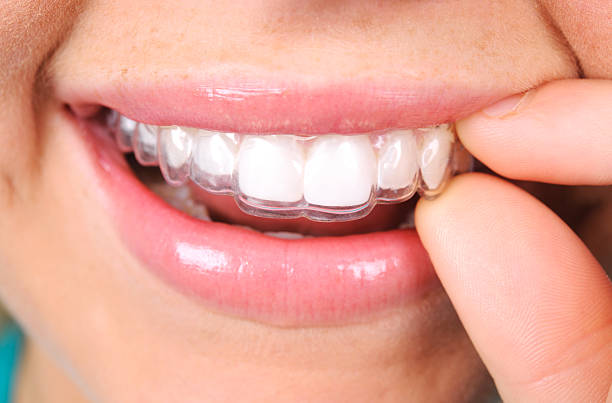 Traditional braces were the go-to orthodontic item for decades to correct crooked and crowded teeth and bite misalignments. Even though they are unaesthetic, individuals had no choice but to accept this drawback despite the treatment's long-term benefits.
However, things have altered in recent years. Invisalign has become a popular choice for teeth straightening since it provides more benefits than traditional braces while also being more cosmetically pleasing.
Invisalign Means Invisible Aligners
The term "Invisalign" is short for "invisible aligners." The name comes from the fact that the aligners are constructed of a transparent plastic material that is practically invisible, making it difficult for others who don't know you're using them to tell you're wearing them.
Invisalign Provides Quicker Results
Depending on the severity of your alignment concerns, Invisalign might take anywhere from 6 to 18 months to show benefits. Compared to typical metal braces, which take more than two years to accomplish the same result, this is a substantial improvement.
Invisalign is a removable aligner.
You must wear your Invisalign trays for 22 hours each day for the treatment to be effective, but you can remove them as needed. This makes the Invisalign treatment more convenient because you can remove the aligners to eat and brush your teeth, and it also helps you keep your oral hygiene.
With Invisalign, you can whiten your teeth.
Because Invisalign is removable, you may now whiten your teeth while getting your alignment issues corrected. While receiving Invisalign treatment, you can safely obtain a tooth whitening procedure.
Special Attachments Are Included with Invisalign.
Invisalign straightens your teeth by applying pressure and pressing them into place. Depending on your alignment concerns, it can be equipped with various attachments that apply the needed amount of pressure to each tooth.
It Only Takes a Few Days to Get Used to Invisalign.
When you initially start using Invisalign aligners, you may feel uncomfortable. It will only take a few days to become used to them. This is because the trays are custom-made to fit perfectly and comfortably.