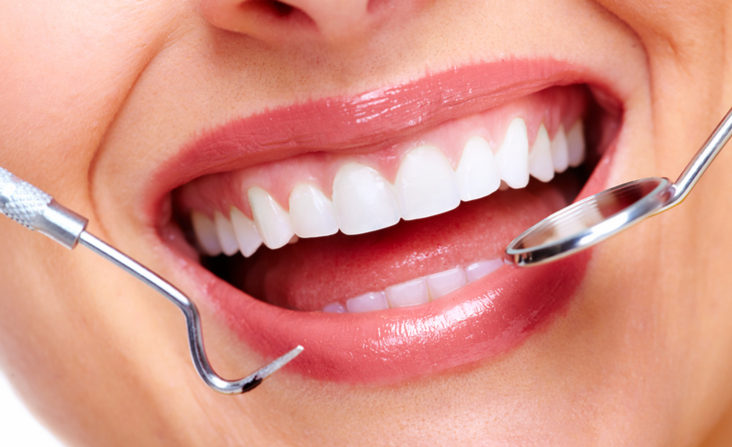 Modern cosmetic dentistry can enhance your smile if your teeth are stained, worn, chipped, broken, misaligned, or have gaps between them. A "smile makeover" involves one or more cosmetic dentistry procedures to enhance the appearance of your smile. You'll find information on many cosmetic dentistry procedures in this blog that will assist you in learning more.
TYPES OF COSMETIC DENTISTRY
Teeth Whitening
Having your teeth whitened is one of the simplest and cheapest ways to improve your smile. For a minimum cost, your dentist can bleach your teeth using in-office equipment or get mold and bleaching gels from them to bleach your teeth at home. For effective at-home whitening, whitening gums, rinses, and Whitening strips are also readily available over-the-counter at retail businesses. Though these over-the-counter options are readily available, they have vulnerable side effects
Dental Veneers
Dental veneers are thin, individually crafted shells made of resin or porcelain covering the front teeth. These tiny shells are glued to the front of the teeth, altering their color, shape, size, or length after a half-millimeter of enamel is removed from the tooth surface. Many people refer to veneers as "Hollywood teeth."
Dental Bonding
In dental bonding, a putty-like resin that is tooth-colored and durable is applied to the tooth and cured using a laser or ultraviolet light to form a connection with the tooth. After that, your dentist will trim, shape, and polish it. Bonding is a cosmetic alternative to, or replacement for, silver or amalgam fillings and can fix decaying, chipped, cracked, or deformed teeth.
Dental Crown
The damaged tooth above the gum line is covered by a dental crown, also known as a cap, which restores the tooth's size, shape, strength, and aesthetics. Crowns can be used cosmetically to hide deformed or badly discolored teeth, preventing weak teeth from shattering or holding a cracked tooth together.
Inlays and Onlays
Inlays and Onlays, commonly known as indirect fillings, are dental restorations that cover decayed or damaged teeth with gold, porcelain, or composite materials. Inlays and Onlays are made in a dental laboratory and cemented by your dentist, as opposed to dental fillings, which are molded during an office visit. When the material is bonded inside the center of a tooth, the filling is referred to as an "inlay," whereas when it extends to one or more of the tooth's points or the biting surface, it is referred to as an "onlay." As an alternative to crowns, inlays and Onlays maintain as many good teeth as possible.